Grandparents Day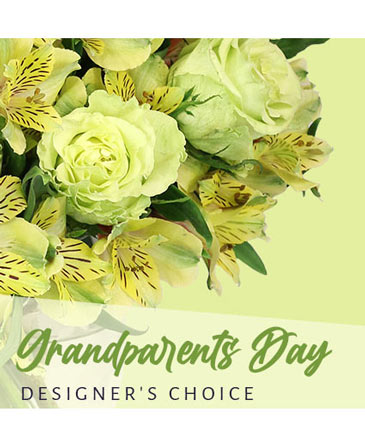 Grandparents Day Flowers
Designer's Choice
Grandparents deserve something extra special on Grandparents Day. That's why we've designed the perfect flower arrangement to celebrate! Show your appreciation for all they do with a stunning bouquet this holiday. Send our Designer's Choice Grandparents Day arrangement today!
Friendly Sorbet
Floral Design
This arrangement is a welcoming surprise to anyone who receives it! Designed with unique sunset safaris, orange gerberas, peach roses, and green carnations, Friendly Sorbet is perfect for any occasion. Treat yourself today!
Your grandparents have likely gotten you a multitude of gifts every year for your birthday and other holidays over the course of your life. Grandparents Day is the perfect time of year for you to pay them back for all the years of love and thoughtfulness. On this special day, let them know how much they mean to you and how much you appreciate them. Bloomz Florist and Gifts in Attica, NY has many different floral arrangements for you to pick from as a gift this Grandparents Day. Whether you're wanting something colorful to brighten their day or something more soothing and nostalgic to help them relax and remind them of the old days, we've got you covered and will take care of your and your grandparents. Let Bloomz Florist and Gifts help you make this a special Grandparents Day for those special grandparents.