Holidays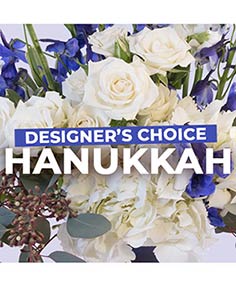 Get the shamash ready to light the rest of the candles on the menorah, spin the dreidel, and get ready to eat great food like latkes, because it's time for the Festival of Lights. Celebrate Hanukkah this year with a bit of floral flair courtesy of Bloomz Florist in Attica, NY. Although traditionally a time of remembrance and prayer, Hanukkah is also well-known for the festivities and food that go on over the course of the eight days it is celebrated. Bloomz Florist has a variety of flower arrangements designed specifically for the Hanukkah celebration, focusing heavily on the colors of white and blue. These flower arrangements can either be given as a gift or can be used to decorate for the festivities. Hanukkah floral centerpieces are perfect for adding that extra touch of festive spirit to the dinner table. Don't hesitate to make this Hanukkah a great one with help of festive flowers from Bloomz Florist!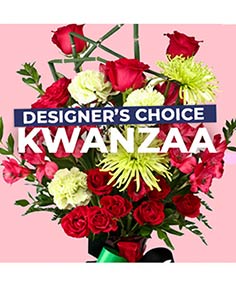 This Kwanzaa, make it a great celebration with the help of Bloomz Florist. Located in Attica, NY, Bloomz Florist has a variety of gifts for you to give while you spend the week celebrating African heritage, culture, and unity. Our flower arrangements are designed with the traditional Kwanzaa colors of red, green, and black. Whether giving as a gift or using as a design piece to decorate for your Kwanzaa celebration, flowers from Bloomz Florist are sure to please, complete with local delivery to the Attica area as well as delivery across the U.S. and Canada. If you're not looking for floral arrangements, then perhaps you'd be interested in one of our Kwanzaa centerpieces to add a little bit of floral appeal to your Kwanzaa celebration. Maybe you're not looking for flowers at all, and that's okay- Bloomz Florist can take care of you with one of our delicious fruit baskets! Fresh fruit is perfect for the Kwanzaa celebration, and our fruit baskets are sure to make a great gift for anybody and also add some flavor to the party!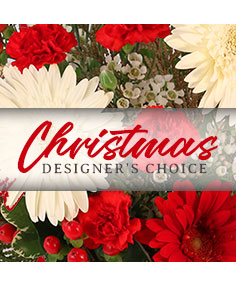 Christmas flowers from Bloomz Florist in Attica, NY are the best way to send Christmas cheer! Flowers and poinsettia plants are a great way to spread joy throughout the season, but also make quick and easy party decor. Bloomz Florist can help you with any Christmas styles or colors with our Christmas decor accessories. Need a centerpiece or a Christmas wreath for your party? Bloomz Florist has it, and more!